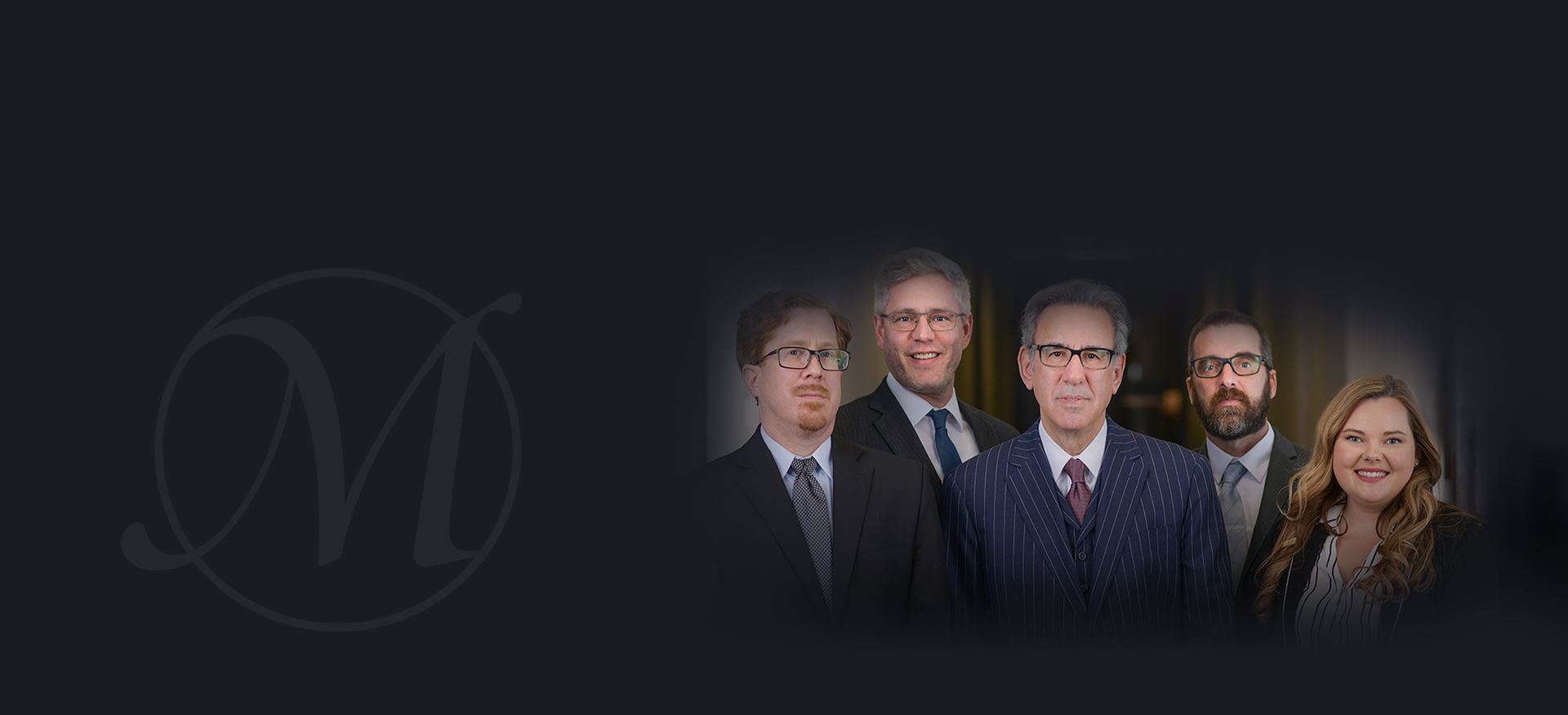 Aggressive Advocacy Motorcycle Accidents
Minneapolis Motorcycle Accident Attorney
Understanding Your Legal Options
It is hard to find a nicer place than Minnesota during the summer. The warm weather brings out outdoor enthusiasts across the state, including many who enjoy riding motorcycles.
Unfortunately, with the increased freedom and enjoyment of riding motorcycles comes increased potential hazards to riders. Injuries to motorcyclists are often significantly more severe than injuries to motorists because motorcycles lack the additional protection provided by the steel body, airbags, and seat-belt of a car or truck.
Generally, injured motorcyclists have the same rights as injured motorists with respect to potential liability claims against another party who causes a collision.
However, basic economic loss benefits, or no-fault coverage, is not required for motorcycles like it is for motor vehicles, and motorcyclists are subject to some different driving rules under Minnesota statutes.
If you or a loved one has been injured in a motorcycle accident in Minneapolis, do not hesitate to let Meshbesher & Associates, P.A. help you hold the at-fault party liable for their actions and maximize your entitled compensation on your behalf.
For more than a century, our firm has helped our clients recover awards and settlements worth hundreds of thousands and millions of dollars.
---
Contact us online or call our office at (612) 200-1526 to schedule a free case evaluation with a Minneapolis motorcycle accident attorney today.
---
Common Causes of Motorcycle Accidents
According to a 2019 report by the National Highway Traffic Safety Administration (NHTSA), just over half of all fatal motorcycle accidents involved another automobile, often a passenger motor vehicle.
About two-thirds of motorcycle accidents involving other vehicles are caused by the other vehicle violating the motorcycle's right of way.
The following are the most common causes of motorcycle accidents:
Cars making left-hand turns – Nearly half of all fatal motorcycle accidents involving cars occur when the car was turning left at the time of the collision. Drivers turning left are required to yield to other traffic. Therefore, if a vehicle strikes a motorcycle while turning left, the driver is almost certainly responsible for the crash.
Head-on collisions – In three-quarters of all motorcycle accidents involving other vehicles in 2019, the car struck the motorcycle in the front. Since the weight of a vehicle is four times as much as a motorcycle, the amount of force involved in a head-on collision generally has fatal results.
Sudden lane changes – When a driver fails to check his/her blind spots or use their signals before changing lanes, he/she may strike a passing motorcycle. As we mentioned earlier, the limited visibility due to the motorcycle's small size and speed can make it difficult for a driver to see a biker coming. So, if a driver believes he/she is in the clear without checking their mirrors and surroundings, they may run the risk of colliding with a motorcycle.
Car doors opening – When a driver opens the door after parking their vehicle and fails to check the path of oncoming traffic, he/she may strike a passing motorcycle. A door suddenly opening puts motorcyclists in an unavoidable situation.
Dangerous road conditions – From slippery surfaces and uneven payment to loose gravel or any debris on the road, motorcycles are more vulnerable to hazardous road conditions compared to vehicles because they have less stability and are smaller in size.
Motorcycle defects – If a motorcycle accident is caused by a defective motorcycle part, the manufacturer, designer, or dealer can be held liable for the crash.
Common Injuries & Damages in Motorcycle Accident Cases
Unfortunately, motorcycle accident injuries are often catastrophic, or even fatal, since bikers do not have the same protection measures as drivers. After an accident, it is vital that you seek medical attention for those that need it.
Often, the adrenaline of a motorcycle accident can mask symptoms, so it's essential to calm down and assess how you feel.
As we mentioned earlier, motorcyclists lack the protection provided by an enclosed vehicle, such as seat belts, air bags, and a metal exterior. Therefore, bikers are easily one of the most vulnerable groups on the roadway at any time.
Some of the most common injuries sustained in motorcycle accidents include:
Spinal cord injuries
Lower-extremity injuries (e.g., legs, pelvis, etc.)
Upper-extremity injuries (e.g., head, neck, back, abdomen, arms, etc.)
Broken or fractured bones
Organ damage
Internal bleeding
Whiplash
Lacerations
Road rash
How to Reduce the Risk of a Motorcycle Crash
The NHTSA says that 80 percent of all reported motorcycle accidents result in injury or death, which is why it is imperative for motorcyclists can do everything they can to stay safe and prevent a crash and injuries.
Here are five safety tips to reduce the risk of a motorcycle accident:
Wear a full-face helmet – Bikers are twice as likely to suffer a traumatic brain injury from an accident without a helmet, according to the Centers for Disease Control and Prevention (CDC). Wear a helmet that perfectly fits the shape and size of your head, as well as ensure that it has the Department of Transportation (DOT) symbol on the outside of the back because that meets federal safety standards.
Gear up – Wear long pants and jackets comprised of protective material such as leather. Also wear durable gloves, boots that cover your ankles, and eye protection.
Be easily seen by drivers – Wear bright-colored or reflective clothing to be easily spotted by others on the road. No matter what time of day, always have your headlights on.
Be alert – Whether a driver fails to check his/her blind spots and mirrors, or he/she is operating a vehicle while distracted, you need to always practice defensive driving and be prepared for any sudden lane changes or swerves. Intersections are also another common location for accidents, so be alert when drivers are turning left at an intersection. Lastly, bikers should keep an eye out for road hazards, such as potholes.
Do not ride in bad weather – Motorcyclists are more vulnerable to rain, wind, and other inclement weather conditions compared to other drivers. Since motorcycles are less stable than other vehicles, a slippery road or wind gusts can easily cause a motorcycle accident.
The Minnesota No-Fault Act & No-Fault Insurance for Motorcyclists
In most car accidents in Minnesota, no-fault benefits are available to cover certain of your medical expenses, mileage to and from medical appointments, lost income, and replacement services. Such benefits are typically paid by your own auto insurance company.
Further, no-fault coverage is mandatory for any motor vehicle operated on Minnesota roads. The no-fault law, however, carves out an exception to this mandate for motorcycles.
That is, if you own and operate a motorcycle, you are not required to purchase no-fault insurance to cover your medical expenses, lost income, or replacement services in the event you are injured while riding your motorcycle.
Nonetheless, no-fault coverage, or similar med-pay coverage that pays medical expenses up to a certain limit (typically a much lower dollar amount than liability or UM/UIM limits), is usually available for purchase. It is smart to purchase this optional coverage.
Proving Negligence After a Motorcycle Accident
All drivers are required to obey the traffic laws and operate their vehicles in a reasonable safe manner. If a driver fails to do so by driving in a negligent or reckless manner and causes a collision, he/she can be held liable for any injuries or losses suffered by any victims.
The following are four elements to a negligence claim:
Duty – The driver had a duty to be reasonably careful while driving
Breach – The driver breached that duty by being careless or negligent
Causation – The driver's negligence caused the victim's injuries and losses
Damages – The victim suffered an injury or losses
Minnesota Statute Setting Forth Special Rules for Motorcycles
Minnesota Statute Section 169.974 addresses motorcycle licensing requirements. One precondition to obtaining a motorcycle license is a valid two-wheeled vehicle instruction permit. The statute also requires passing a written examination and road test, although the road test may lawfully be waived where the applicant possesses a valid two-wheel vehicle license from another jurisdiction that requires a comparable road test.
Minnesota Statute Section 169.974 also sets forth a number of driving rules unique to motorcyclists. These include rules concerning passengers, cargo which prevents the rider from keeping both hands on the handlebar, and riding between lanes and passing vehicles within the same lane. The statute does state that two riders may ride side-to-side in a single lane of traffic provided both riders consent.
What to Do When You Are in a Motorcycle Accident
A crash of any kind is an emotionally overwhelming and traumatic experience. However, there are certain steps you must take to protect your health and your right to file a claim and recover financial compensation for your losses.
The following are the steps you must take immediately after a crash:
Get to safety but leave your motorcycle and remain at the crash location
Call the police and emergency medical services (especially if you suffered a serious injury)
Leave your helmet and safety gear on
Collect information about the other driver(s) and vehicle, as well as any witnesses who are willing to cooperate with the investigation
Gather evidence by taking pictures—with your cell phone—of the crash site and involved vehicles, as well as take note of any odd behavior from the other driver(s)
Call your insurance company to get started on the claims process and only provide the agent with basic information about the accident
Contact a motorcycle accident lawyer to help you avoid any mistakes and guide you through the legal process
Schedule a Free Consultation
Riding motorcycles can be an exhilarating and liberating lifestyle. But no matter how experienced and skilled you are as a motorcyclist, many accidents are caused by other vehicles because motorcycles are smaller and less noticeable.
Our legal team can investigate the accident, collect and analyze evidence, negotiate with the insurance company, and help you obtain the most favorable outcome in your case. We are ready to fight for you from start to finish to ensure you make the best possible recovery from injury.
---
If you've been injured in a motorcycle accident, call (612) 200-1526 or email us today to speak with an experienced motorcycle accident attorney in MN.
---
WHY CHOOSE MESHBERGER & ASSOCIATES?
Personalized Case Attention

Proven Track Record for Results

Trusted Legal Insight & Experience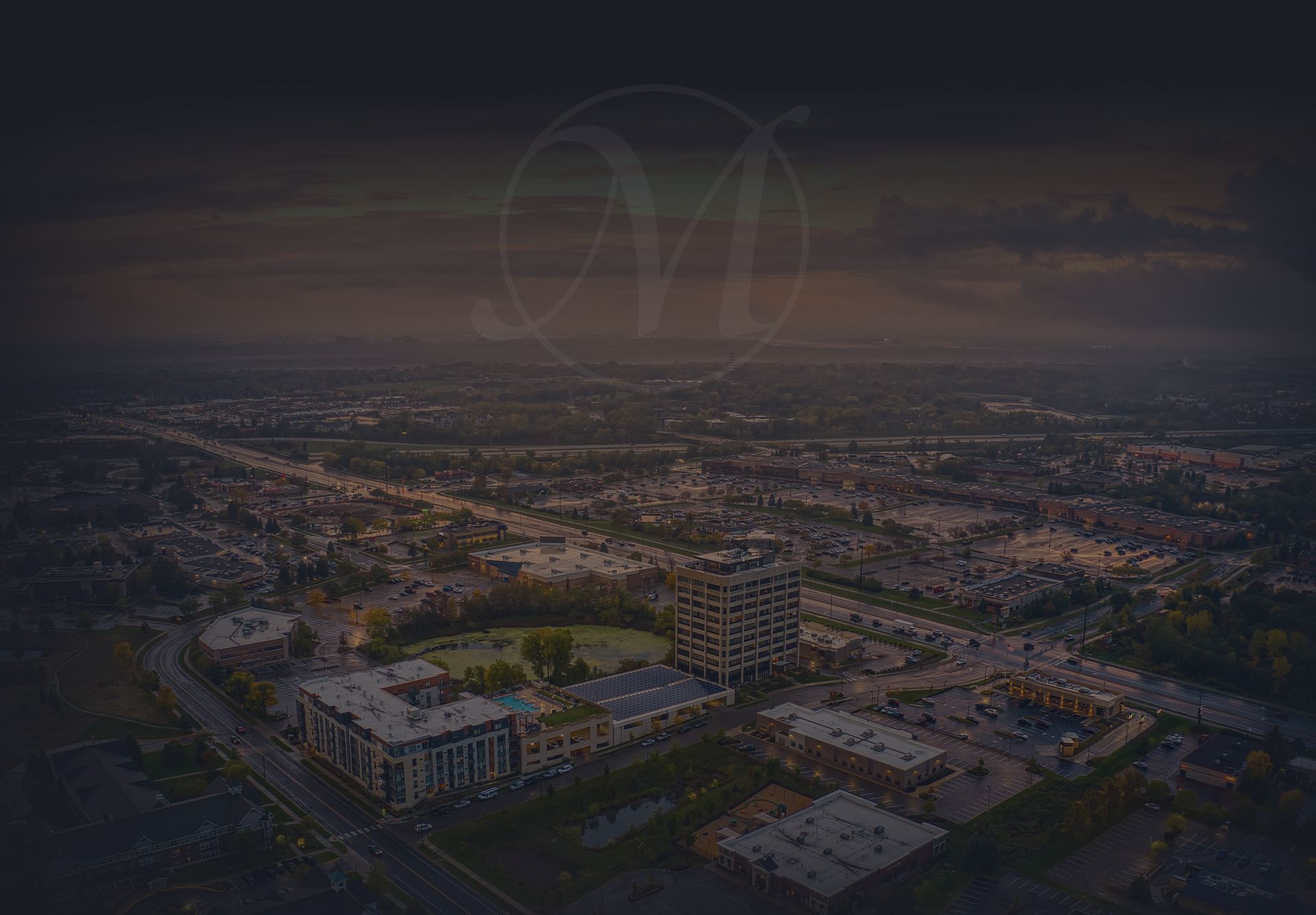 CLIENT TESTIMONIALS
"Dependable, Intelligent, Knowledgeable, Hardworking, Experienced & Dedicated"

Antonio Rivera

"WORTH EVERY PENNY SPENT"

Valentino

"Will Stand with You & Fight for You"

Cyndi H.