Lois Riess "Killer Grandma" Accused of Double Murder and Identity Theft in Multiple States
Lois Riess is a 56-year-old mother and grandmother from Minnesota who has been accused of multiple counts of first-degree murder and identity theft. Her story begins on her and her husband's worm farm in Blooming Prairie, where police found the body of her husband, David Riess, in March of 2018. By the time his body was found, Lois had stolen $11K from her late husband and hopped on a flight to Florida's Gulf Coast.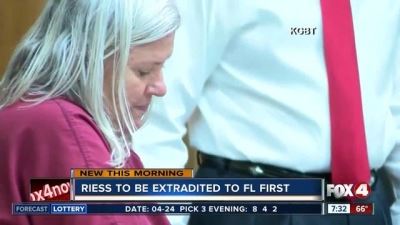 Lois Riess then assumed a fake name ("Stormy Liberty") and befriended a Fort Myers resident named Pamela Hutchinson. Riess allegedly attempted to assume Hutchinson's identity, stealing her car, her credit card, and thousands of dollars from her bank account. Authorities later found Hutchinson's body wrapped in a towel on her bathroom floor with multiple bullet wounds—the same way David Riess' body was found.
After allegedly killing Hutchinson and making off with her car and credit cards, Riess headed for Texas, where federal authorities caught and arrested her at a restaurant in South Padre Island, near Corpus Christi. Riess has been extradited to Florida, where she faces multiple criminal charges, including murder.
How Extradition Works and What it Means for Lois Riess
In the United States, extradition occurs when one state relinquishes jurisdiction over a criminal to another or to the federal government and allows them to take on the responsibility of trying, charging, and punishing a person accused of a crime. This stems from Article IV, Sec. 2 of the United States Constitution (also known as the Extradition Clause), which reads,
"A person charged in any State with Treason, Felony, or other Crime, who shall flee from Justice, and be found in another State, shall on Demand of the executive Authority of the State from which he fled, be delivered up, to be removed to the State having Jurisdiction of the Crime."
In order for Riess to be extradited to Florida, she had to have been charged with a crime in the state of Florida (which she has been) and be considered a fugitive in the state requesting extradition (which she was at the point of her arrest). Riess is expected to be tried in a Florida court, where she will face charges of first-degree murder.
Our Minneapolis Criminal Defense Attorneys Can Help You Face Allegations and Extradition Requests
Have you been accused of a crime in another state or jurisdiction? Our team at Meshbesher & Associates can help. Our Minneapolis criminal defense lawyers are prepared to help you pursue the best outcome in your case and ensure you are not treated unfairly during your contact with the criminal justice system, in Minnesota or any other state.
If you need help defending yourself in a criminal matter, call Meshbesher & Associates today at (612) 200-1526. You can also book your free consultation online now.